How To Help India During The Coronavirus Crisis: Where To Donate
Here's how you can support those in need in India in the fight against Covid.
ndia needs our help. As we are seeing, a second wave of coronavirus in India is resulting in dramatic shortages of oxygen and medicines, with hospitals and crematoriums overwhelmed. For the past week, this nation of 1.4 billion people has been reporting as many as 350,000 new cases a day. To tackle the shortage of beds, officials are turning to train carriages, which have been converted into isolation wards, and steel factories are pivoting to liquid oxygen production.
As ever with disasters, the pandemic is hurting the lower-income groups and marginalised communities, but even the most well-off are unable to access medical help, as services are so overwhelmed. While many parts of the country face a devastating lack of medical supplies, there's also restricted access to livelihoods and resources.
Wishing we could all do more to help? We can. Here's a list of verified trusts, charities and organisations that provide support on the ground and which are very much welcoming international donations.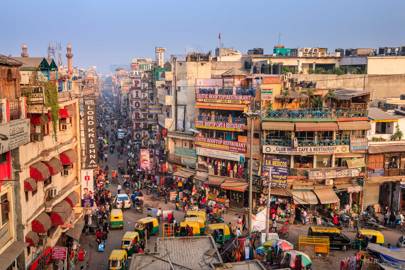 DONATE TO SUPPLY OXYGEN
Providing hospitals and patients with oxygen across India, Feeding India, the non-profit arm of one of the country's largest tech start-ups Zomato, is collaborating with logistics company Delhivery to source oxygen concentrators and related supplies. Click the link below the donate now button if outside India.
Supplying oxygen concentrators, refill oxygen cylinders, N95 masks, PPE kits, bedsheets, hand sanitisers and other resources for Covid centres and charitable hospitals.
Hosting innovative initiatives such as drive-throughs for cylinders, the organisation is helping with supplies across Delhi National Capital Region and Mumbai. It is also looking for people who can volunteer on the ground.
A small group of young entrepreneurs in Delhi connecting hospitals across the country to oxygen concentrators.
DONATE TO SUPPORT FOOD SUPPLIES
Feeding the homeless and those who have lost their income, this organisation operates in Mumbai and across the state of Maharashtra.
A campaign in Nagpur in Maharashtra providing food for daily wage workers who have lost their income and cannot afford to feed themselves or their families.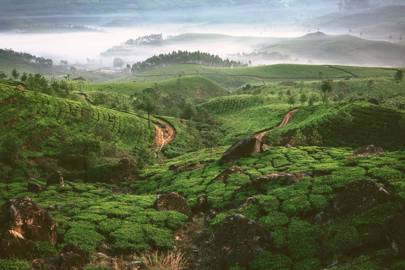 DONATE TO HELP PEOPLE ESPECIALLY AT RISK AND PROVIDE HEALTHCARE ESSENTIALS
Seriously deserving of immediate support, Doctors for You is helping run Covid care centres and assist partner hospitals in accessing medical supplies.
Caregivers are desperately in need of care themselves at this time and the She and India Foundation (SAI) is raising funds to supply PPE kits to rural healthcare workers via the Care for Caregivers campaign.
This organisation is helping daily wage workers in Mumbai and rural Maharashtra who have lost their jobs and are now experiencing the amplified effects of this crisis.
A long-term plan of vital importance, this campaign is addressing the lack of sanitary products, which puts less privileged women and girls in India at risk of contracting cervical cancer, Hepatitis B and infections. Help them access essential supplies.
As well as providing immediate disaster response, Goonj is tackling a range of issues, from supporting education to improving menstrual health, in rural India.
Supporting the health and wellbeing of those with low income on a longer-term basis, this social enterprise provides a range of much-needed services.
Source: www.cntraveller.com